---
Which set is this?
Here is another unidentified film set. The only clue here is a partial date stamp on the back; and since that just says 21 Feb, it's no help at all.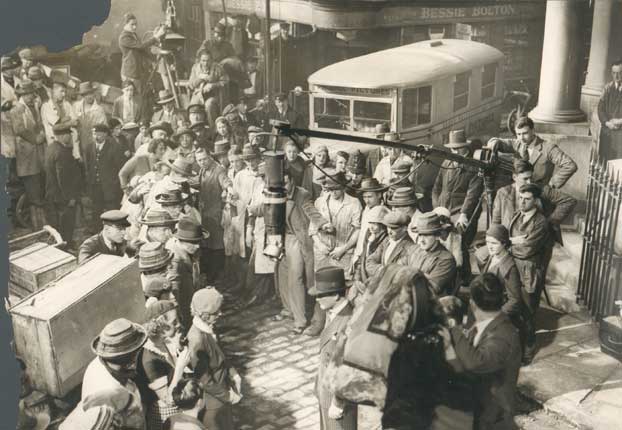 The shop sign reads Bessie Bolton and the lettering on the bus says Sound Recording Van / Phoenix Pictures.
Thanks to these clues Jeremy Sims recognised it as the set of Britannia of Billingsgate. It's also likely that the man in the hat, front centre, is John Mills.
If you have any idea then please send an email to us.
Previous can-you-helps are here.
---