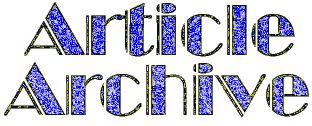 ---
Land of Promise: The British Documentary Movement 1930 - 1950
The documentary movement is one of the major contributions the British Film industry made to cinema history. This four disc DVD set from the BFI offers an overview of the golden age of the documentary.
The first disc looks at the pre-war years, disc two the war, and disc three and four the years of austerity and reconstruction. In total 40 films are included in the set ranging in length from the three minute People of Britain to the 63-minute long Land of Promise. Each film has been restored and some of them look very handsome indeed. The fourth disc also includes a talk given by John Grierson at the NFT in 1959 and a documentary where many of the surviving film makers, including Pat Jackson and Wolfgang Suschitzky, give us their recollections of the period.
The package comes with a 94 page booklet to help put the films into context. Each film gets its own short essay and there are introductions to each period, biographies of some of the key players and a piece about the contribution of women to the movement.
Many of the classics are here such as Housing Problems and Diary for Timothy but there's also room for the bread-and-butter pictures that can tell you more about the concerns of a period than the more celebrated works. There are also several unsung gems like the amusingly depressing What a Life! about the petty hardships of the austerity years, and the inspiring The Undefeated about the rehabilitation of people disabled by the war.
As you work through the set it's fascinating the see how the mood of the nation changes: concerns about unemployment get replaced by anxieties about the coming war, promises about "never again" are made to encourage war workers to put all their efforts into the struggle, while the attempts to keep those promises are featured later on. The set only contains films dealing with domestic issues, so films about the Empire or the actual battles of World War Two are excluded. Most styles of documentary film making, and the work of most of the leading players, are included. The main exclusion is the work of John Grierson, but we're promised a DVD dealing with that later.
This is a fascinating set which provides a thorough introduction to the period for both film fans and historians.
DVD 1

Industrial Britain

Shipyard

Workers and Jobs

Children at School

Today We Live

If War Should Come

DVD 2

Britain at Bay

Transfer of Skill

They Also Serve

Tomorrow is Theirs

Words for Battle

Ordinary People

Five and Under

Night Shift

Summer on the Farm

Listen to Britain

Builders

Words and Actions

DVD 3

Land of Promise

The Balance

Britain Can Make It (no 1)

Fenlands

Children's Charter

Chasing the Blues

Cotton Come Back

Five Towns

DVD 4

A Plan to Work

Mining Review 2nd Yr No 11

From the Ground Up

Transport

The Undefeated